Introducing the $950,000 Aston Martin v12 Speedster
The limited edition Aston Martin Speedster will boast a v12 engine, 700hp, be for track-only, and have no roof or windshield. All for $950,000 USD. And only 88 will be made.
What we know:
Potential starting price of $950,000 USD
186 mph top speed
v12 / 700hp / 0-62mph 3.2 seconds
Will only be sold for track use in the US (due to not having a windshield)
Helmets and goggles are highly recommended by Aston Martin
Limited edition, only 88 expected to be made
Part of Aston Martin's Q customization line
Deliveries expected early 2021
The Aston Martin Speedster v12 – Announcement
In a rather unusual format given the recent cancellation of the Geneva Auto Show, Aston Martin took to YouTube to make the official unveiling of the newest bespoke vehicle to come from Q by Aston Martin (and in partnership with Boeing).
The official page of the vehicle can be found here at Aston Martin, along with an inquiry for more information if you're amongst the 88 that have an extra $950,000 burning a hole through your pocket.
The Aston Martin Speedster v12 – Specs
5.2-litre, Twin-Turbo V12 engine
700hp and 753Nm of torque
Front mid-mounted all alloy quad cam 48-valve engine
ZF 8-Speed automatic transmission with a limited-slip differential driving the rear wheels
V12 Speedster is able to accelerate to 62mph (100km/h) in 3.5 seconds on the way to a limited top speed of 186mph (300km/h) top speed
Unveiled at Gaydon HQ
Inspired by the legendary F/A-18
Available in Skyfall Silver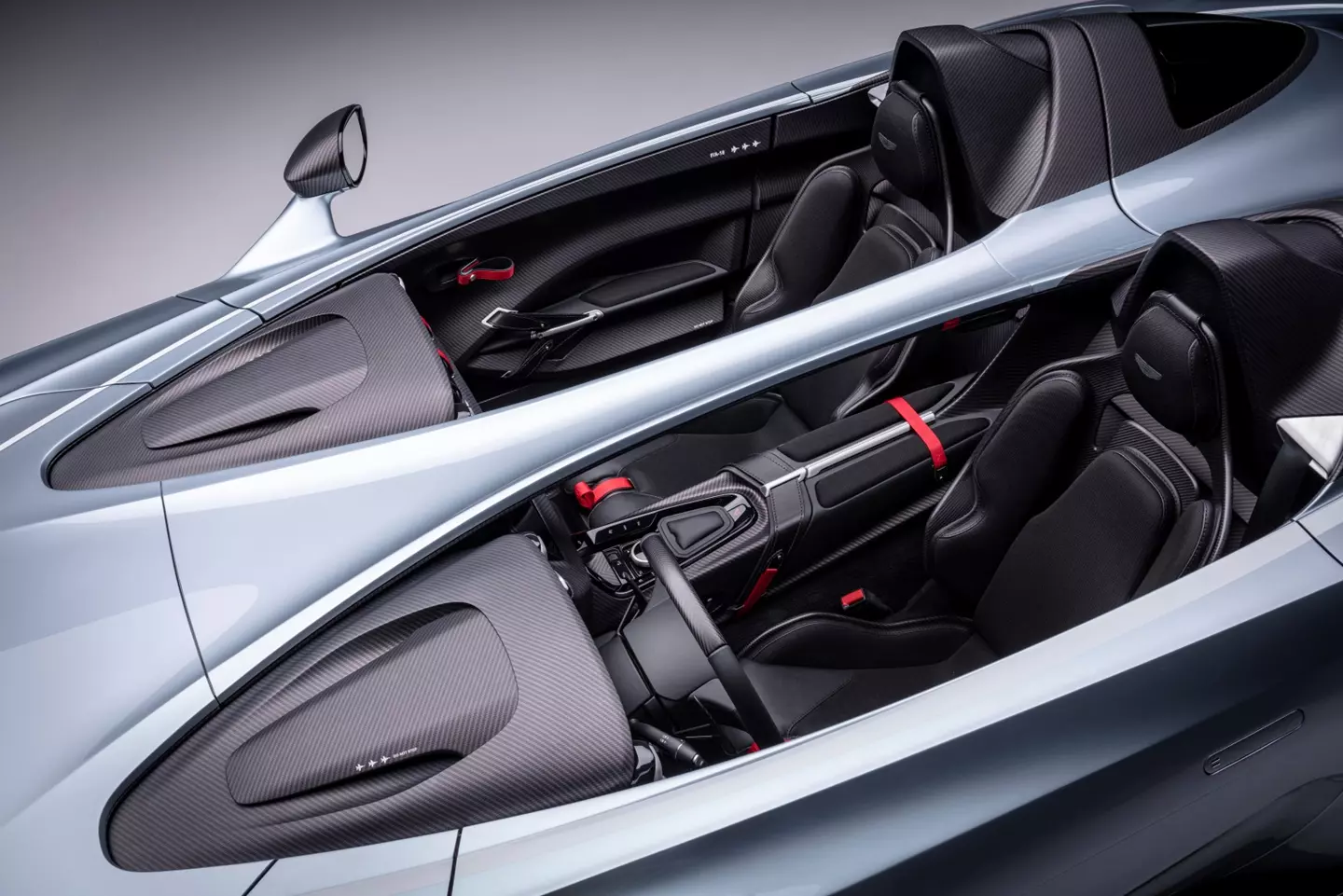 That's all we know for now but definitely not the last we'll hear about this exciting model (and more to come) from Q by Aston Martin.